Why Should Your Organization Use MAE?
​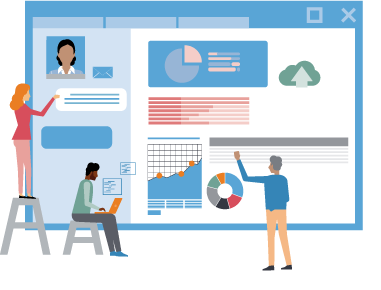 As workplaces become digitalized, having a sophisticated attendance management tool that can keep pace with your evolving business needs is crucial. ManpowerGroup's MAE (ManpowerGroup Associates e-Services) is an all-in-one Attendance Management System designed to simplify attendance management, boost employee engagement, and increase business productivity. Boasting a sleek and easy-to-use interface, the MAE can be easily integrated into your business processes and picked up by staff. What's more, it is available online and as a Progressive Web App, making it easy for you to manage your workforce and for your workforce to plan their work schedule.
​
The MAE is great for businesses that want to:
Better manage and efficiently use mass deployed workforce

Increase employee engagement & retention

Track performance analytics

Reduce transactional HR work and focus on accelerating business performance

Increase cost savings from manpower costs and productivity
The MAE boasts a plethora of functions, including:
​
​Live Workforce Forecasting & Planning

Get data that enable you to forecast your workforce needs and plan employees' schedules in real time. You can also activate standby employees when there is need for extra manpower.

Reliable Attendance Management

Say goodbye to punch cards as the system can automatically track and record employee attendance. Reduce the risk of fraud by using our biometric attendance system which authenticates employees' attendance via facial recognition.

Hassle-Free Shift Scheduling

Employees can directly book their desired work shifts in the MAE and the system ensures their work hours are compliant to local employment laws.

HR Analytics

Get real time data on employee attendance and performance.

Employee Rewards System

Award points to star performers based on performance data, which can be used to redeem items via the Rewards module in the system.

Available in Multiple Languages

The platform is available in English, Chinese, Bahasa Melayu and Bahasa Indonesia.

Pulse Survey

Get immediate feedback directly from employees.

​
​
Contact us to learn how you can revolutionize the way you manage your workforce now!